You never know........
Jun 09, 2020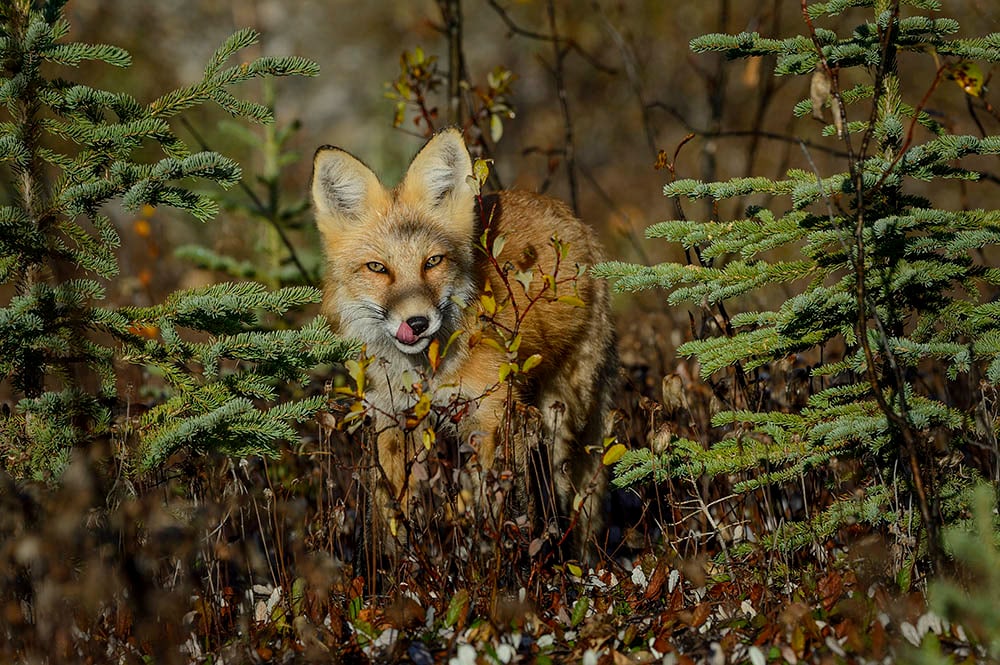 You never know when or where an intimate moment with wildlife might occur. On one trip returning from serval weeks expedition along the Yukon/Alaska border, I pulled off the Alaskan Highway into an abandoned gravel pit along the Liard River in the southwestern corner of the Yukon to camp for the night. I had gotten some good photos of Dall sheep, snowshoe hare, caribou and a few birds. Stepping wearily and a little blurry eyed from the day's long drive, I was surprised to find myself being checked out by a young red fox.
For many people living across the northern hemisphere red foxes are a common species, even inhabiting many urban areas. Unfortunately, Pat and I have seldom lived where these foxes are common, and have always enjoyed our limited opportunities to observe these special creatures on our trips to Saskatchewan, Montana, Wyoming, Alaska and now the Yukon. I had planned on boogying for home the next morning, but after a good but short evening photo shoot I ended up staying another day and a half over which time I had several more good photo opportunities with the young fox and his less tolerant mother.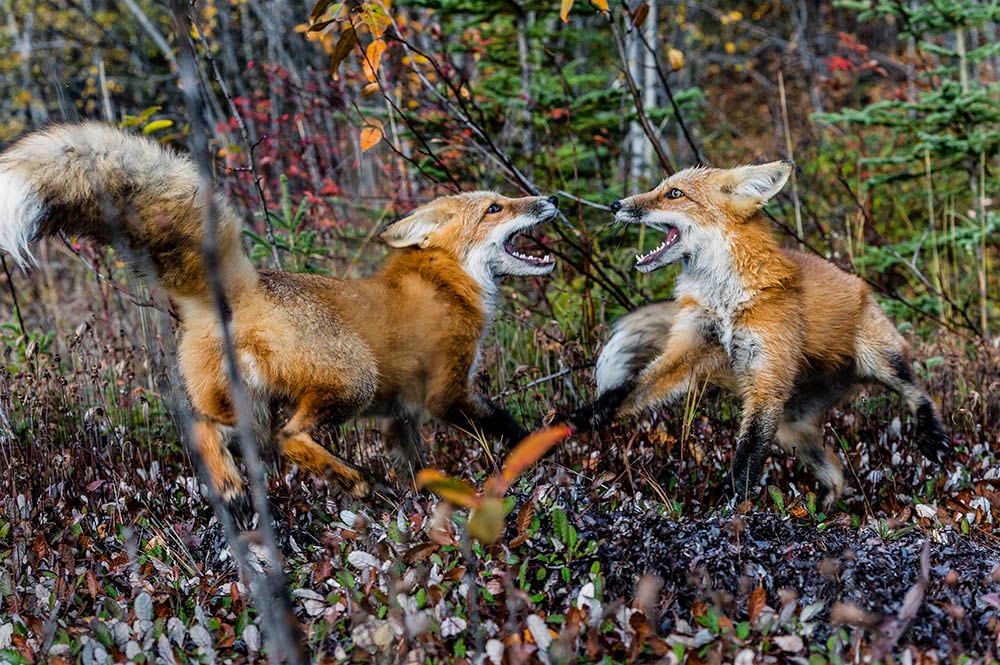 I even thought he enjoyed, or at least was interested in watching me. Several times when I had not seen him or his mom for several hours and was occupied with something else, I would spot him sitting or lying nearby and watching.