The Beauty of Winter White
Feb 22, 2021
I love walking in the high country: down long, open ridges, through intimate sub-alpine meadows, along talus slopes near flower-covered alpine tundra, and frequent vast vistas. My favorite animals are mountain goats, wolverine and pika. And while I certainly find joy in colorful songbirds or a humorous-looking puffin or toucan,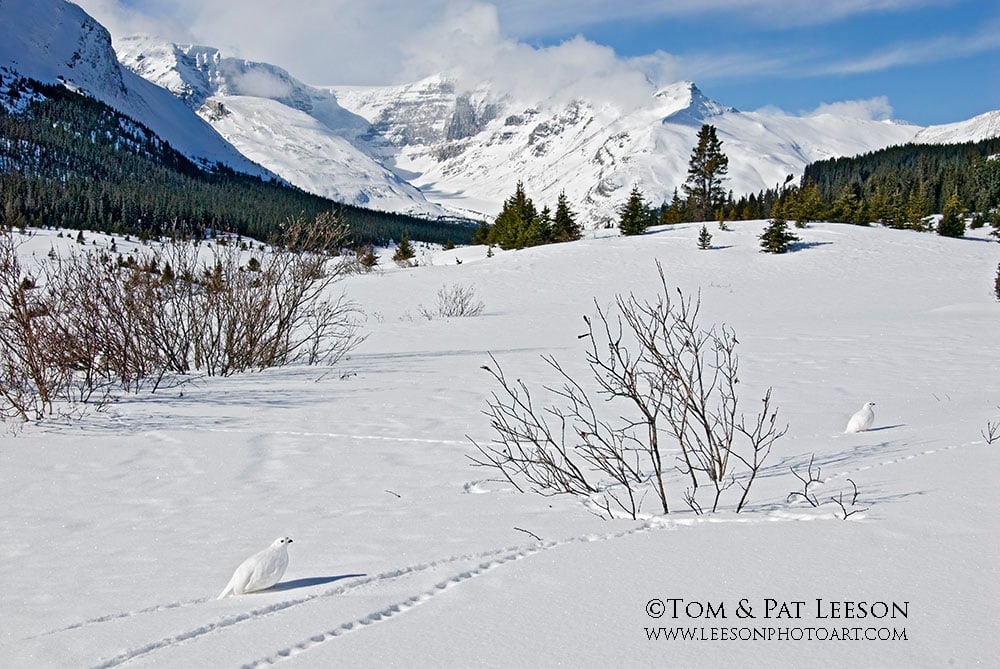 there are few wildlife subjects to me rivaling the beauty of a white-tailed ptarmigan in winter. There is a simplicity of color—deep blue skies, muted greens, stark blacks and the subtle artistry of white on white.
The simple beauty I have seen of ptarmigans in winter in a clean winter setting surpasses all other wildlife settings to me. Unfortunately few people have ever seen this timberline member of the grouse family, and even fewer have ever encountered a small flock or covey in winter snow, perfectly camouflaged in plain sight or sheltering under an alpine fir.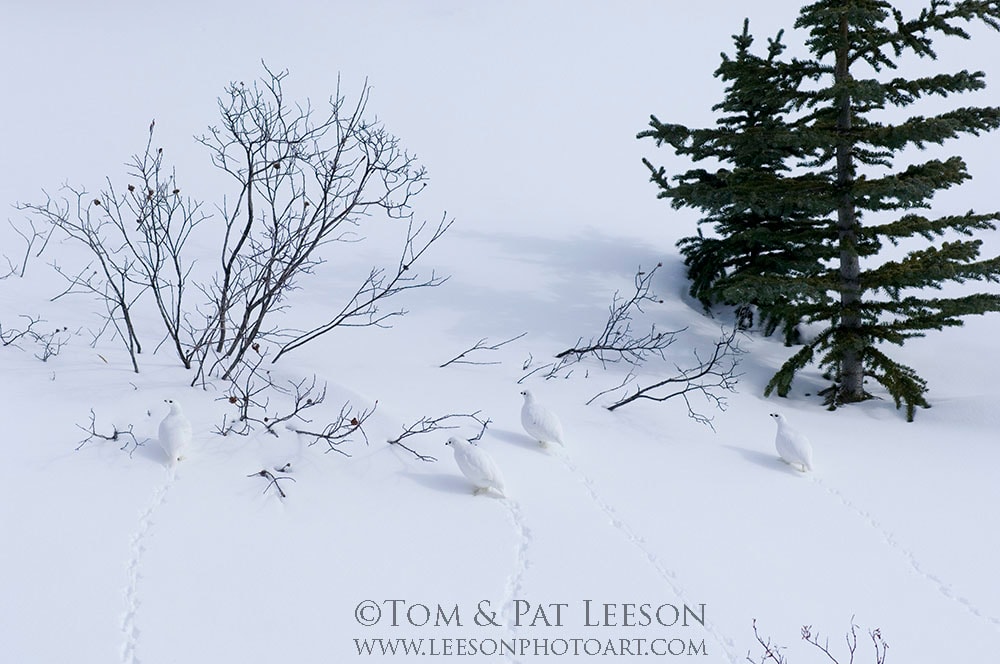 As I look through these images just now I remember snowshoeing through high meadows in a stark and quiet landscape looking for ghost birds—the ice coating my beard, the distinctive crunch of snowshoes on snow, the tracks of a snowshoe hare wandering past sub-alpine fir. My spirit soaks up the memories of beauty, peace and adventure.
I had hoped to spend a week again this winter in the back country of the Northern Rockies searching for ptarmigan. But in these days of Covid it was not to be. I really believe a person needs to surround him/herself with beauty and inspiration. Until I again walk the high country ridges and valleys these photos give me a boost and my heart a smile; hopefully they will give you a touch of beauty too.